THE 2021 2022 "M" - DYNAVAP VAPCAP - STEEL

-

DynaVap

- Catégorie :

DYNAVAP

- Prix :

83.95

€ - Stock : En stock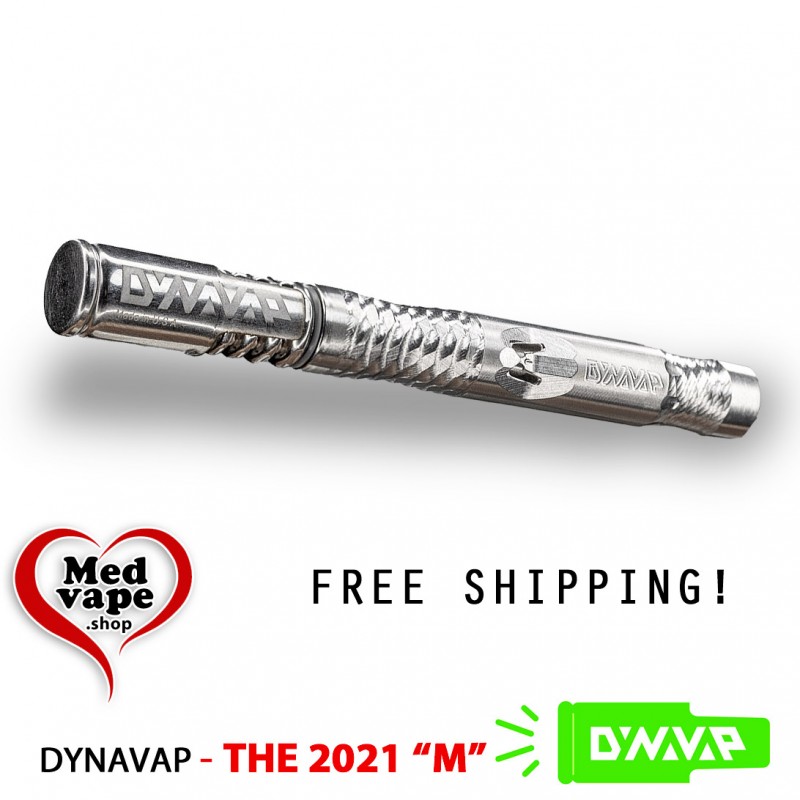  
THE 2021 2022 "M" - DYNAVAP VAPCAP - STEEL
THE 2021 "M" - DYNAVAP VAPCAP - STEEL
The 2021 "M" is the 5th iteration signature medical grade stainless steel device. Secure payments, Safe shopping, Shipping, Tracking, to Your delivery of choice.
THE 2021 "M" - DYNAVAP VAPCAP - STEEL
Let us begin with the tip.
Septa serrated fully faceted extraction chamber incorporates the 2 position adjust-a-bowl and an incremental fin profile.
The stem is enhanced with an intuitive tactile navigation geometry and is supplemented with next generation chiral airports.
Opposite the airport you will find a pro"M"inent compound angled rocker.
Finally, a 10mm tapered mouthpiece seals the deal for use with water-pieces.
Features:
2021 "M"
Next gen chiral airports
Incremental fin profile
Septa serrated fully faceted extraction chamber

2 position Adjust-a-bowl
Enhanced tactile navigation geometry
Pro"M"inent Compound angled Rocker
10mm tapered mouthpiece
Vidéo
Les clients qui ont acheté ce produit ont également acheté...
Avis
Par
Benoit D.
(Houyet, Belgium) le 27 Juil. 2022 (
THE 2021 2022 "M" - DYNAVAP VAPCAP - STEEL
) :
Petit vaporisateur indispensable pour arreter de fumer.
Excellent petit vaporisateur qui fonctionne grâce a un briquet ou autre et qui "clique" quand il est a la bonne température, un indispensable à toujours avoir sur soit en cas de problème avec son vapo principal.
Ce vapo peut demander un petit temps d'apprentissage, au début vos risquez d'avoir soit de la fumée au lieu de vapeur, ou ne pas avoir assez de vapeur, il faut apprendre a bien placer son briquet et surtout, il faut respecter le clic !
Bref, un indispensable que presque tous les vaporistes ont dans leur "collection".