FIREFLY 2+ VAPORIZER - JET BLACK

- Kategoria :

FIREFLY 2+

- Price :

246.05

€ - Stock : In Stock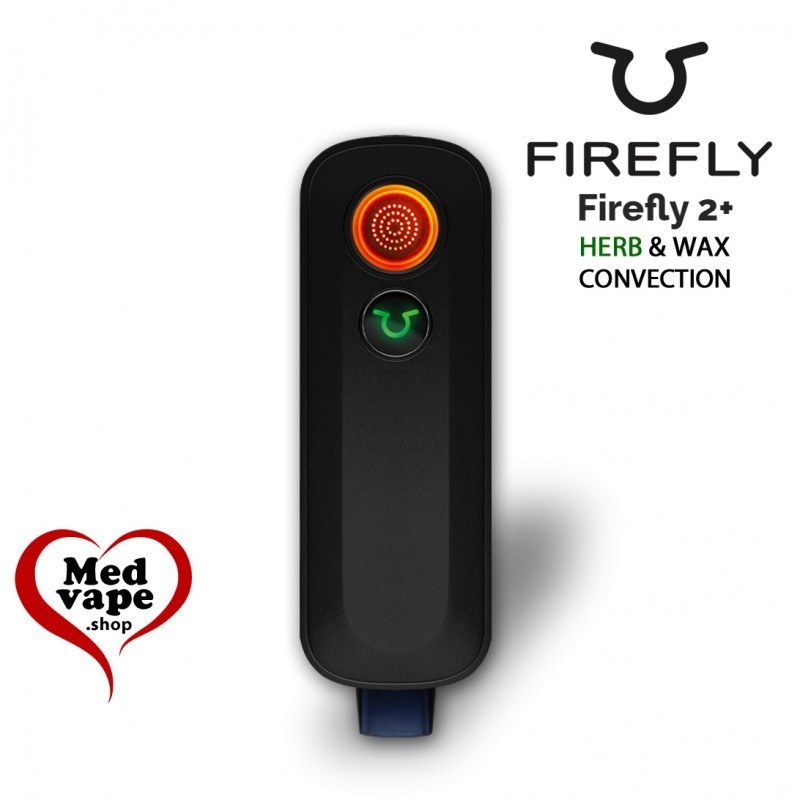  
FIREFLY 2+ VAPORIZER - JET BLACK
FIREFLY 2+
 The Firefly 2+ is the perfect convection vaporizer. You deserve the best vapor experience in the world. This is it!
FIREFLY 2+
Phenomenal Flavor. Zero Waste.
The new version of the legendary Firefly 2 is FINALLY here. The newly designed Firefly 2+ presents the perfect convection vaporizer.
Firefly's dynamic convection technology delivers rich, flavorful vapor in seconds and celebrates your flowers and concentrates at their freshest.
Your material is only heated as you inhale, so nothing is ever lost. It's a total game changer.
The Firefly 2+ is the only vaporizer that heats dynamically across a wide range oftemperatures with every inhalation.
As you draw, the air temperature is increased up to your set maximum. This delivers every molecule directly into your breath the very moment it vaporizes.
You can taste and feel the difference.
Firefly 2+ features
Fast heating: ready within 3 seconds
Fast cooldown after every draw
33% more airflow
Dynamic convection heating with every inhalation
Optimal and complete vaporization of material
Temperature range between 93 °C and 260 °C
Glass surface and vapour path are easy to clean
What's in the box
Firefly 2+ Vaporizer - Jet Black
1 Battery
Charging Dock
USB 3.0 Cable
1 Extract Pad
3 Alcohol Wipes
firefly2free-shipping
Klienci którzy zakupili ten produkt kupili również:
Reviews
By
Benoit D.
(Houyet, Belgium) on 13 Oct 2021 (
FIREFLY 2+ VAPORIZER - JET BLACK
) :
Excellent vaporisateur vendu par un excellent site !
Tout d'abord, je voudrais dire un grand merci à Medvape pour leur écoute et leur sympathie, j'avais besoin de mon matériel assez rapidement et j'ai été livré en 1 jour (colis expédié le lundi et reçut le mardi matin) ! Merci également pour les cadeaux qui sont bien plus qu'un geste commercial, car il s'agit de choses qui me seront utiles dans ma démarche d'arrêt de la combustion et auxquels je n'avais pas pensé !

En ce qui concerne le Firefly 2+, j'en suis très satisfait, c'est mon premier vaporisateur d'herbes médicinales mais je "vapote" déjà des e-liquides depuis un bon moment, et je pense que ça m'a aidé un peu pour bien utiliser le Firefly 2+ !
J'avais fait pas mal de recherches avant de commander ce vaporisateur donc je connaissais un peu les points positifs et négatifs du Firefly 2+, et pour moi il est vraiment très bien. Si on veut chipoter, les points faibles pour mon utilisation sont: la petite contenance du bol et le tirage qui est un peu trop serré.

Bref, un excellent vaporisateur vendu par un excellent site, le Firefly 2+ remplit parfaitement sa fonction de vaporisateur d'herbe et, avec le vapotage de e-liquide, j'ai toutes les cartes en mains pour arrêter définitivement la combustion.