''M'' ROSIUM 2021 DYNAVAP

-

DynaVap

- Catégorie :

DYNAVAP

- Prix :

89.95

€ - Stock : En stock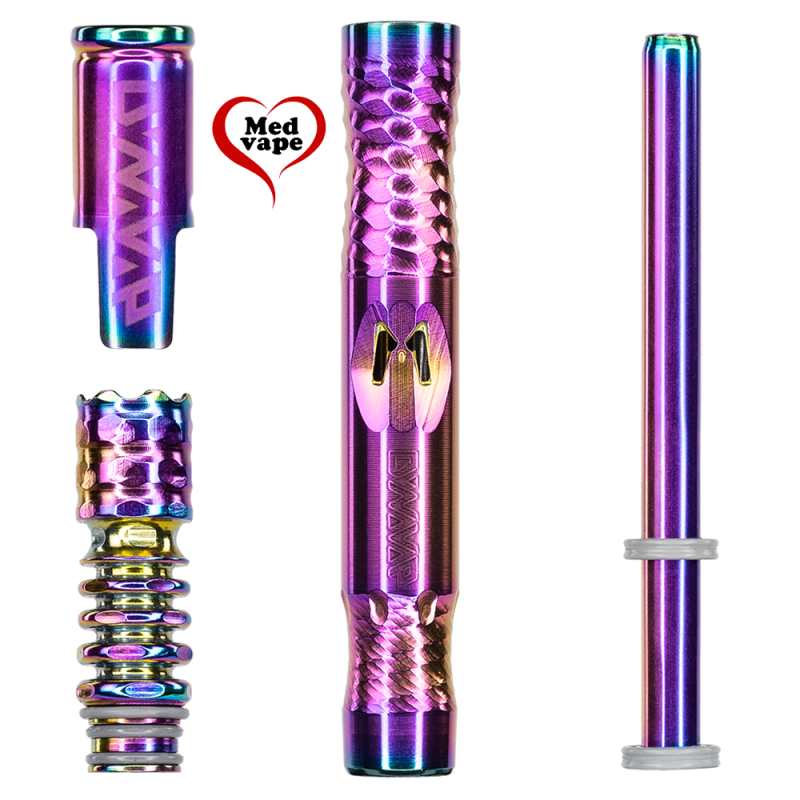  
''M'' ROSIUM 2021 DYNAVAP
'M'' ROSIUM 2021 DYNAVAP
The RosiuM has a lot more vibrance in the numerous facets on the 2021 Stem and Tip.
Like the 2020 RosiuM, the coating is beautifully sensitive to overheating.
The ''M'' 2021 Septa serrated fully faceted extraction chamber incorporates our 2 position adjust-a-bowl and an incremental fin profile.
The stem is enhanced with an intuitive tactile navigation geometry and is supplemented with next generation chiral airports.
Opposite the airport you will find a pro"M"inent compound angled rocker.
Finally, a 10mm tapered mouthpiece seals the deal for use with water-pieces.
Features:
Next gen chiral airports
Incremental fin profile
Septa serrated fully faceted extraction chamber

2 position Adjust-a-bowl
Enhanced tactile navigation geometry
Pro"M"inent Compound angled Rocker
10mm tapered mouthpiece
Vidéo
Les clients qui ont acheté ce produit ont également acheté...